Mediation Training Courses
Introduction to Mediation Advocacy Skills
Standing Conference of Mediation Advocates (SCMA) In association with the Nigerian Bar Association Institute of Continuing Legal Education.
COURSE OVERVIEW
The new age of law demands that the 21st-century lawyer acquires the multi-disciplinary skills of mediation advocacy indicated by negotiation, psychology, commercial sagacity and a team strategy approach to the provision of legal solutions in civil and commercial cases. Your training as a mediation advocate will enable you to acquire the skills of the new practice of law through the Multi-Door courthouses.
WHO SHOULD ATTEND?
Legal Practitioners

In-house Counsel

Professionals(Engineers, Accountants, HR Practitioner, Medical Professionals, etc)

Senior Public Servants as well as corporate Executives in the Private sectors

Referrers to ADR.
BENEFITS
Fast-track resolution of clients' disputes

Increase fee earnings from greater numbers of satisfied clients

Guaranteed enforcement of resolved cases

Certificate of attendance

NBA CLE credit points
Certified Mediation Advocacy Skills Training
Standing Conference of Mediation Advocates In association with the Nigerian Bar Association Institute of Continuing Legal Education
COURSE OVERVIEW
Though designated a one day course, the program is indeed staggered in three phases over a period of 6 days. The program begins with a one-day intensive seminar, followed at a later date by a one-week internship program at the Lagos state citizen mediation center and rounded off in the month of September with an induction into the coveted status of an accredited Associate Mediation Advocate of the SCMA(UK).
The internship program is annually scheduled to coincide with the court vacation period in order to seamlessly accommodate litigation lawyers.
CERTIFICATION
Certificates for this program are issued from the headquarters of the Standing Conference of Mediation Advocates in the United Kingdom. Note should also be taken of the fact that lawyer participants of the course receive the Nigerian Bar Association Continuing Legal Education (CLE) certificates which carry six credit points.
WHO MAY ATTEND
This course is open only to holders of the Introduction to Mediation Advocacy Certificate as well as mediators accredited by recognized training institutions.
BENEFITS
International Certification

Understanding Mediation Advocacy Practice

Billing of Clients in ADR Matters
SCMA Registered Civil/Commercial Mediator Training
From £1500 per person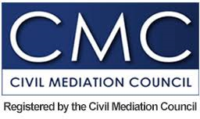 PROGRAMME OUTLINE and SYLLABUS
Day 1
09.00 Welcome
Introductions
The course
what will be covered in the next 5 days
assessment
An overview of mediation in the context
a brief overview of the dispute resolution landscape – litigation, arbitration, hybrids, etc
importance of early intervention
definitions
key features
The structure of Commercial Mediation
Different Mediation models
Mediation principles and common features
Mediation ground rules – application to informal and formal models of mediation
confidentiality
privilege
authority
The 5 stages of mediation – a brief overview
preparation
opening
exploration
negotiation
closing
The Decision to Seek Mediation
Routes to Mediation
The Role of the Mediator
The Role of Party Representatives
Choosing a mediator
The Mediation Agreement
Preparation Phase: The Pre-Mediation Process

attendees,
paperwork,
preliminary meetings,
fact gathering,
liaison with legal representatives

The Mediation Meeting
Basic Skills for Effective Mediation
Demonstration Exercises
Not before 17.30 Close
 Day 2
09.00 Review of Day 1 learning
Advanced Skills for Effective Mediation
Party preparation
The opening session
importance
control by mediator
length
general management
room set-up
opening statement by mediator
The Exploration Phase
Verbal communication skills and techniques
Active listening
empathy
questions
re-framing
reality testing
summarising
Role-play exercises
Not before 18.00 Close
Day 3
09.00 Review of Day 2 learning
The Attributes of an Effective Mediator
Utilizing Mediation Principles
Negotiation Phase

Using and Dealing with Negotiation Strategies
Getting to Yes
Breaking deadlock

Understanding other Mediation Structures
Using Mediation Skills in other ADR processes
Negotiation exercises
Role-play exercises
The mediation market – Introduction to Restorative Justice and Observations
Not before 18.00 Close
Day 4
09.00 Review of Day 3 learning
Settlement or Concluding Phase
The Settlement Agreement
Time-Limited Mediations
Ethics in Mediation
Costs Issues
Skills exercises
Role-play exercises
Mentoring for assessment
Not before 18.00 Close


Day 5 
Assessment Day
09.00 Introduction to Assessment Methodology and Assessors
Role-play exercises
Mentoring
Multi-Party Mediation
Co-mediators
Dealing with Mediation "Failure"
Awareness of Regulation and Juridification
International and cross-border mediation; the EU Directive
Observations; SCMA Mediation Advocates; SCMA Mediators Panel
c.16.30 Close of Course
Post Course Assignment
Note: The course will be conducted in English and apply English law.
SCMA reserves the right to alter the program as it considers appropriate